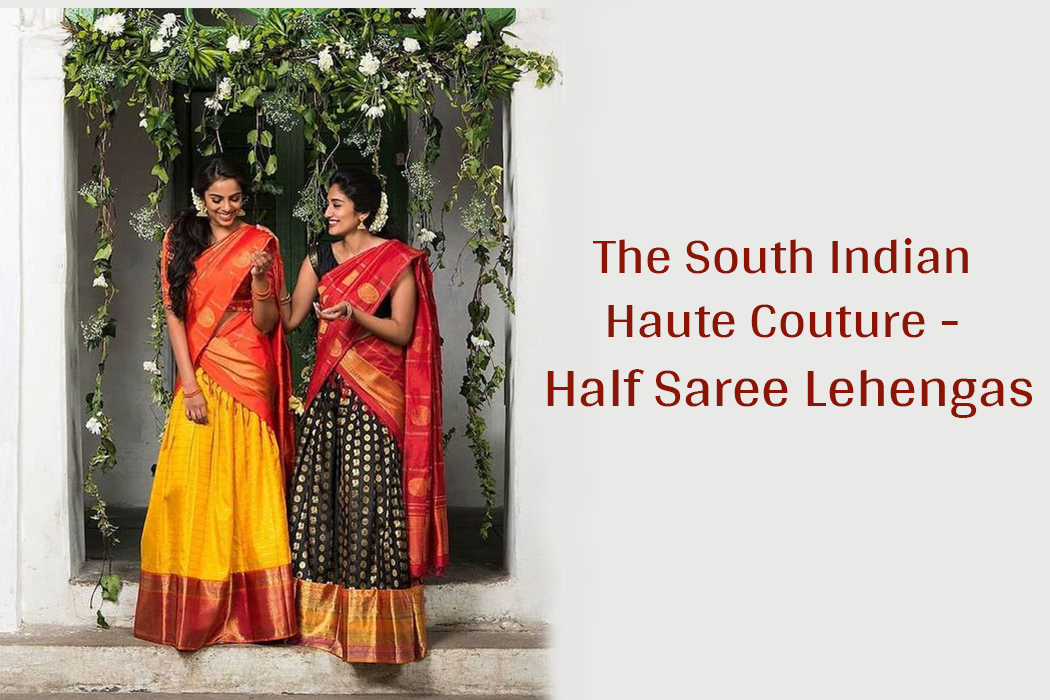 India is increasingly a focal point for the fashion industry as it reflects a blend of cultural diversity and creativity in trends. From elite high-end to traditional street style, Indian fashion is uniquely distinct in its designs and aesthetics. Indian women are emotionally rooted to traditional regional apparels from generations to generations. Their love for Indian ethnic clothing such as sarees, lehengas, kurtis, salwar suits would simply never cease.
South of India is globally popular for it's rich cultural traditions. The region is known for the fusion of Indian craftsmanship in traditional ethnic designs with rich luxurious textiles making apparels a pivotal fashion trend. The Saree is one such quintessential drape for Indian women. Half sarees, a style variant of saree originated from Southern India. Half sarees are most popular among young unmarried girls in South India. The other most popular names of Half Saree are langa voni, also known as pavadai daavani or langa davani. Half sarees are most popular ethnic clothing in many Tollywood movies and South Indian soap operas. Ladies, come fall in love with this traditional feminine outfit.
Inspired by the South Indian traditions, half saree lehengas have their name based on how the drape is styled on the lehenga. The dupatta or the drape is tucked in your waistband and draped over choli similar to a saree. Famous Indian actress, Deepika Padukone wore half saree lehengas in the movie Chennai Express. Half saree style will give you a more youthful, sexy and charming look. You got to try it to love it.
How to know what is your body type?
There is an online calculator that helps you determine your body shape for choosing the right type of targeted outfits. Just feed in your bust, waist and hip size and Voila! You get to know your body type. For the ease of understanding, have a look at the infographic to check what lehenga styles would suit your body type.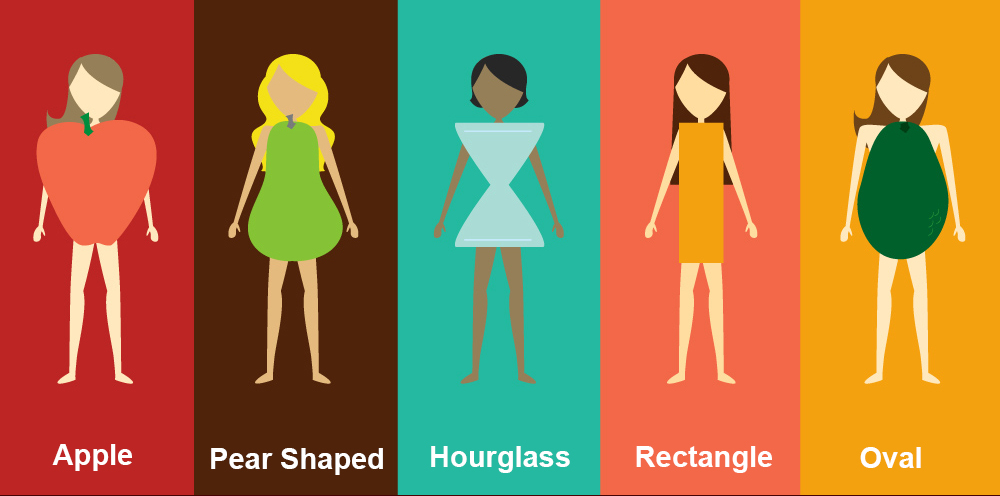 Now, it's time for some fashion tips for Half saree styles
Ideal for Body Type: Pear shaped, Hour-glass, Tall and Petite Body Types
Choli Types: Cholis with short or long sleeves
Range of Fabrics: Handloom Silk, Banarasi Silk, Brocade, Jacquard, Georgette, Net, Chiffon, Cotton, Lycra
Special Features: Half saree can be draped in variety of ways. Half sarees give liberty to play around with width and number of pleats.
Fabric Care: Dry Clean only
Half saree lehengas are timeless cultural trends that are popular ethnic outfits for all religious and traditional events. Don't miss out on adding a new Lehenga style in your wardrobe this festive season. If you loved the blog, do post a comment and subscribe to our blog for latest updates.