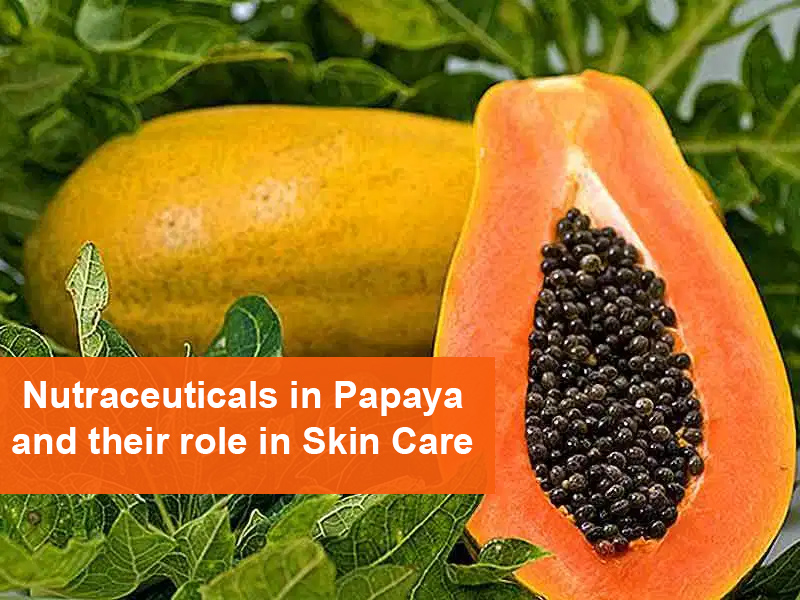 Spring is here and farmer's market are springing up with abundance of fresh produce. It is the right time of the year to adapt for healthy lifestyle habits inside out. Skin care is one such important element of the self-care daily routine. Indulging into homemade natural resources will help you get soft radiant skin, you yearn for. One popular local go-to natural ingredient for skin care is Papaya. Papaya (Botanical name – Carica Papaya) grow in tropical climates. It is a pear shaped soft supple delicious fruit that has gained worldwide popularity for effective skin care treatments.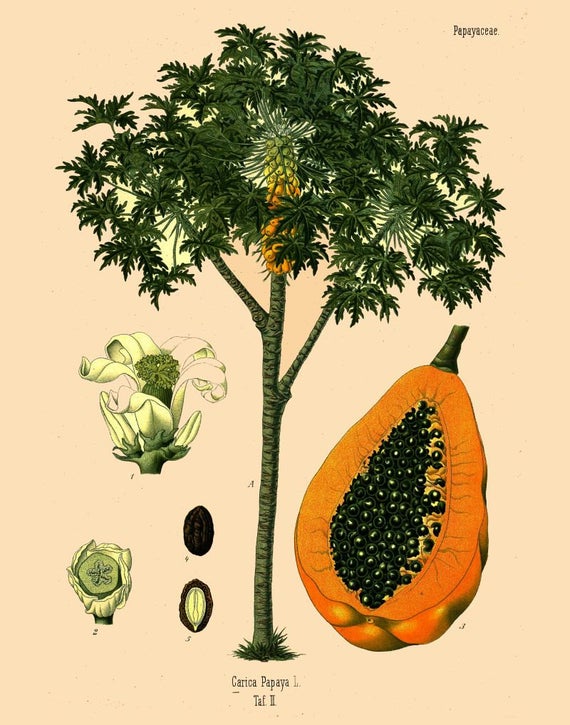 India is the largest producer of papaya in the world. According to the Food and Agriculture Organization of the United Nations (FAO), India produces over 5 million tons of papaya fruit annually. Due to India's regional diversity, the fruit is known differently in various Indian languages such as Papita (Hindi), Boppayi Pandu (Telugu), Pappali (Tamil), Omakaya (Malayalam), Pappayi Hannu (Kannada), Papaiya (Gujarati), and Papai (Marathi). With such surplus abundance of this fruit, it is one of the most preferred homemade remedy for skin care routine.
Why use Papaya for skin care?
Papaya contains an amazing array of nutraceuticals that are highly efficient in treating wide variety of skin problems. Nutraceuticals are substances that are part of a food, with proven ability to provide medical or health benefits, including the prevention and treatment of disease. It's important to know know the science behind skin benefits of Papaya. Below we have listed key chemical constituents of papaya that play vital role in treating various skin disorders.
Carotenoids :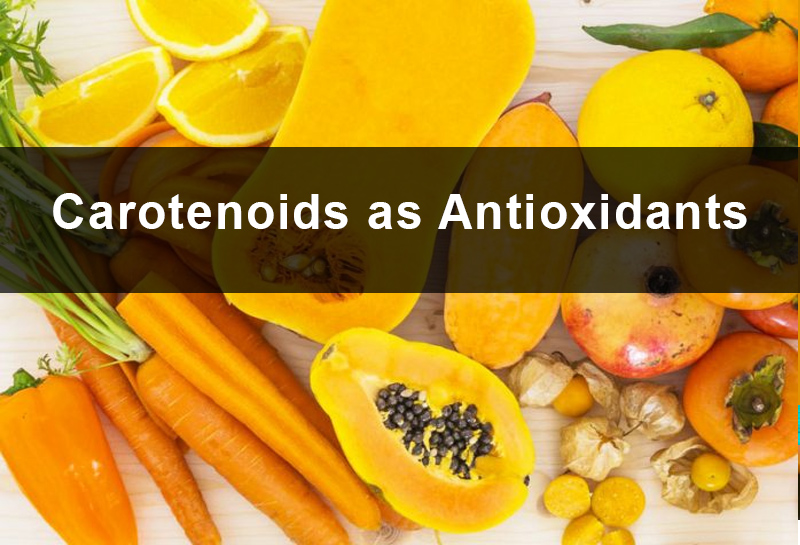 Carotenoids are powerful antioxidant substances that have essential role in neutralization of free radicals (mainly reactive oxygen species ROS) (3)(6). Antioxidants are compounds that inhibit oxidation and protect skin by reducing and counteracting free radical production (15). Free radicals are highly reactive molecules that cause damage to skin cells. Human skin is constantly exposed to free radicals. The antioxidants in papaya include the vitamins, the carotenoids, and a variety of enzymes. Antioxidants are vital in skin care regimen for preventing and repairing age related skin damage and the damage caused by external stressors such as sun exposure to Ultraviolet light, cigarette smoke and environmental pollutants. β-carotene is the most prominent member of the group of carotenoids. The primary function of β-carotene is Pro Vitamin A activity. It is an endogenous photoprotector, and its efficacy to prevent UV-induced erythema formation has been demonstrated in various studies (10). Research studies have shown that the carotenoids could serve as biomarker for the entire antioxidative network of human skin (4).
Vitamins A & C:
Vitamin A scores Grade "A" for skin care. Vitamin A is a key nutrient for a healthy looking radiant skin. Vitamin A deficiency leads to irregularities in skin pigmentation, accelerates ageing, sun damage and in some cases skin cancer. Vitamin A is a corner stone ingredient in skin care as it promotes skin's natural moisturizing effect. Vitamin A aids in strengthening skin's outer layer giving it firm appearance. In addition, studies have shown topical application of Vitamin A have promising effect on wart removal (11). It also stimulates the production of proteins to keep skin healthy. Vitamin A is effective in attenuating the risk of skin cancer (12). Vitamin A and it's derivatives known as Retinoids play an important role in epidermal cell growth and differentiation and are beneficial to counteract skin aging. There is growing body of evidence retinoids reduce fine lines and wrinkles by increasing the production of collagen (8).
Vitamin C plays pivotal role in maintaining skin health by promoting differentiation of skin cells called keratinocytes, decreases melanin synthesis, leading to antioxidant protection from solar exposure. Environmental pollutants accelerates damage of skin cells by oxidative stress. Vitamin C is a potent antioxidant that neutralizes the free radicals (2). The antioxidant property of Vitamin C is not just important to keep premature ageing at bay, but studies have shown it also protects the skin from precancerous changes caused by UV exposure. In addition, Vitamin C is effective against photoaging, ultraviolet-induced immunosuppression (suppression of immune response), and photocarcinogenesis (3). Studies have shown Vitamin C has anti-aging effect by increasing collagen synthesis, stabilizing collagen fibers, and decreasing collagen degradation (4). It also decreases melanin formation, thereby reducing skin pigmentation. In one of the research studies, 60 healthy individuals who received a mixture of vitamins from fermented Papaya along with cocktail of antioxidants for 90 days showed a significant improvement in skin elasticity at the end of study (1).
Flavonoids :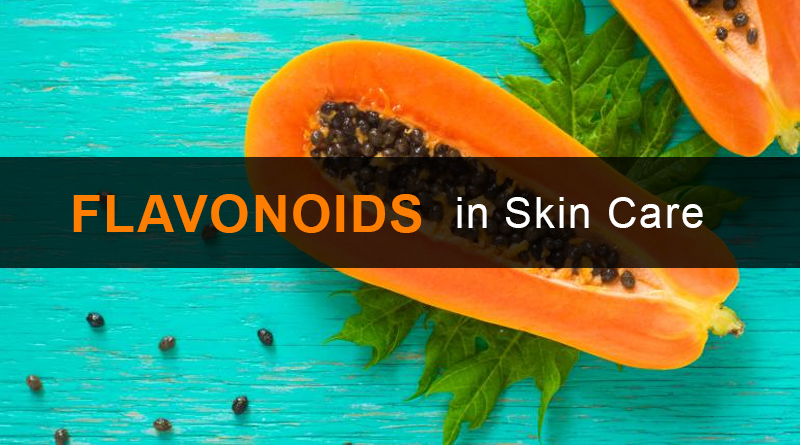 Flavonoids are group of plant based polyphenols or compounds also referred as phytochemicals. Many scientific investigations have been conducted to evaluate the biological activities of flavonoids in papaya including leaf extracts, seeds, roots and fruits. Flavonoids are shown to have strong antibacterial, anti-inflammatory, antioxidant properties contributing in maintaining the healthy skin. Research studies suggests some flavonoids may protect the skin by absorbing UV-B rays and thus aid in protecting skin by functioning as sunscreen. Flavonoids inhibit enzymes involved in the inflammatory response and may counteract UV-induced inflammation in the skin (5).
Papaya Enzymes :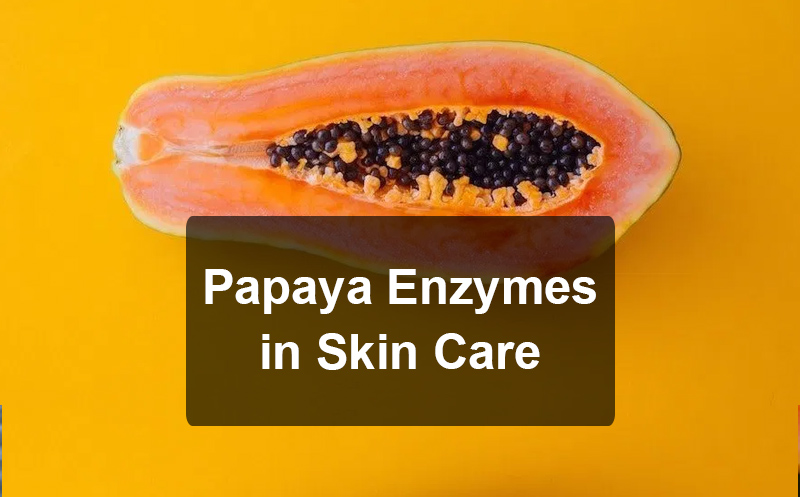 Papain & Chymopapain are fruit enzymes in papaya that naturally exfoliate the skin by clearing away dead and rough skin cells thus giving hydrating benefits to nourish and plump skin . Papain is vital ingredient for skin lightening. Papain and chymopapain contain anti-viral, anti-fungal and anti-bacterial properties. Research has shown papain is effective in disruption and dissolving the bonds between dead surface skin cells, allowing the outermost layer to slough away and removing damaged skin cells. This in turn stimulates the production of healthy new skin cells, thus reducing the appearance of scar tissues and stimulates fresh cell turnover for a bright skin complexion. Fruit enzymes are suitable for all skin types as they have calming and anti-inflammatory effects. Unfortunately, there is lack of significant research on relating fruit enzymes for exfoliation.
When it comes to skin care, Papaya is by far the best natural resource for your skin care regimen. With all the options available ranging from homemade face packs to commercial skin care products it gets confusing to choose the product or recipe that suits your skin type. But it's really worth taking out time to understand the different options available to you based on the role of ingredients, your skin type, frequency of applications, shelf life of the products and overall the application outcome to determine what works best for you.
Stay tuned to read our next post on home remedies for Papaya face packs, an excellent therapy for your daily skin care routine. If you find this article informative, please do drop a comment and share it with your friends too.
Go4Ethnic has strict sourcing guidelines and rely on peer-reviewed studies, academic research institutions, government agencies, and medical associations. Our team are committed to creating quality content that is fact checked and thoroughly researched. Primary sources, including studies, scientific references, and statistics, are linked within the article or can be found in the resources section at the bottom of the article.
References:
1. Sanchez et al. (2018). Nutraceuticals for Skin Care: A Comprehensive. Review of Human Clinical Studies. (PubMed)
2. Wang et al. (2018). Role of Vitamin C in Skin Diseases. (PubMed)
3. Firas Al-Niaimi et al. (2017). Topical Vitamin C and the Skin: Mechanisms of Action and Clinical Applications. (PubMed)
4. Pullar et al. (2017). The Roles of Vitamin C in Skin Health. (PubMed)
5. Evans et al. (2010). The Role of Phytonutrients in Skin Health. (PubMed)
6. Darvin et al. (2011). The Role of Carotenoids in Human Skin. (PubMed)
7. Papaya: Nutritional and pharmacological characterization, and quality loss due to physiological disorders. An overview
8. Do retinoids really reduce wrinkles? (Citation)
9. Pandey et al. (2016). Anti-inflammatory and immunomodulatory properties of Carica papaya. (Citation)
10. Schagen et al. (2012). Discovering the link between nutrition and skin aging. (Citation)
11. Gaston et al. (2012). Topical vitamin A treatment of recalcitrant common warts. (PubMed)
12. Doldo et al. (2015). Vitamin A, Cancer Treatment and Prevention: The New Role of Cellular Retinol Binding Proteins. (PubMed)
13. Vitamin A and the Skin. https://europepmc.org/article/med/4890522
14. Shao et al. (2017). Molecular basis of retinol anti-aging properties in naturally aged human skin in vivo. (PubMed)
15. Addor (2017). Antioxidants in dermatology. (PubMed)