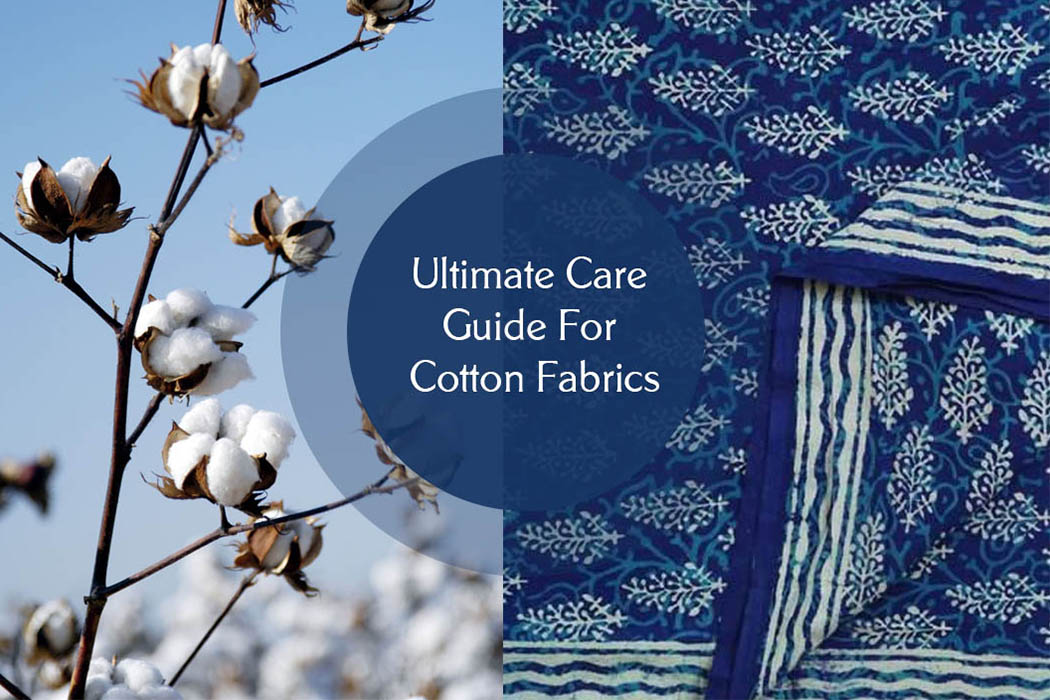 Cotton is one of the most popular natural fabrics in the world of fashion and textiles. The history of cotton fabrics dates back to Indus valley civilization. The records show the art of spinning and weaving cotton existed for more than 5000 years. The "King" fabric dominates the textile, fashion, lifestyle and healthcare industry today. Cotton has remarkable fabric qualities such as it's versatile, and is low maintenance breathable fabric. In addition, it is hypoallergenic, comfortable, clinging free and eco-friendly. Today, there is rising awareness among consumers towards cleaner and greener apparel and lifestyle products choices. Therefore, the quality and maintenance of the fabrics get equal importance from consumer and retailers. In this article, we bring to you tips on how to wash and care for cotton clothes, bath linens and beddings
How to wash cotton clothes?
Many of us struggle to know how to wash cotton clothes for first time? There are many types and uses of cotton fabrics, hence it is important to first check the instructions on care label before washing. Poorer quality clothing may not wash as well as finer fabric. Buying a top quality cotton apparel from reputed retailer will ensure your clothes will wash better and last longer. Do not hesitate to spend a little more extra buck for getting garment of finest quality that will lasts longer.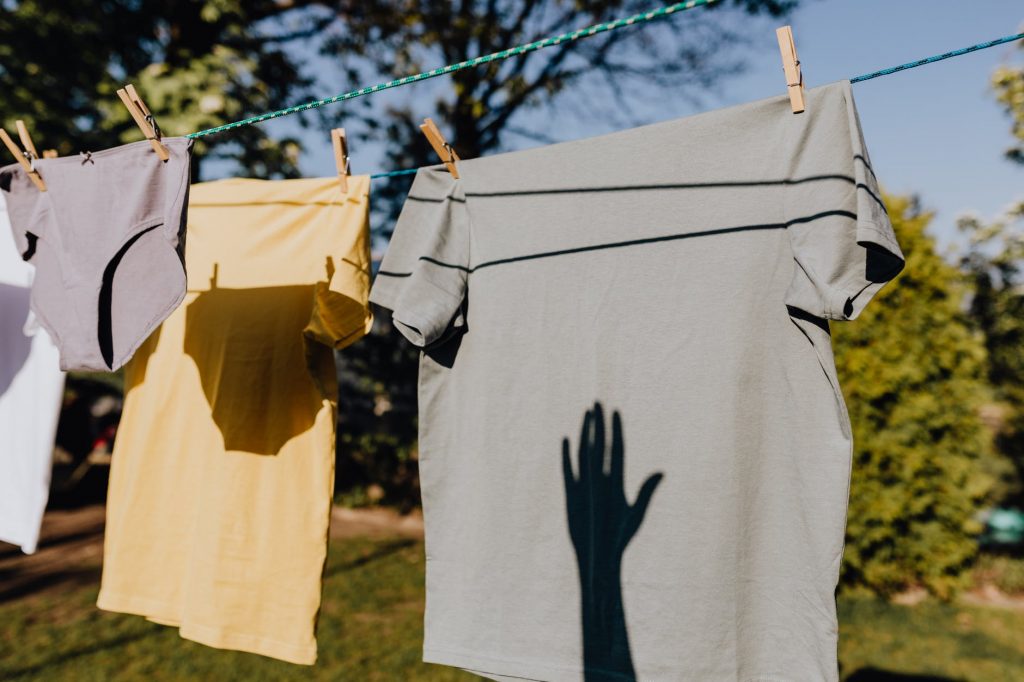 Extremely delicate cotton fabrics should only be dry-cleaned to avoid damage.
You can use both hand washing and machine washing. Try to use gentle machine cycle and a mild detergent to wash your cotton apparels, bath linen and beddings. Do not use chlorinated bleaching agents. Linen becomes softer and more absorbent after each wash. Wash cotton fabrics on low temperatures in lukewarm or cold water.
If you hand wash cotton fabrics, only use garments of similar color and texture in same wash cycle. Use a gentle mild detergent and cold water, and try using swishing motion – never wring, twist or scrub the fabric. Hand washing is recommended for clothes that are not heavily soiled, or for fabric with a loose weave. This might be more easily damaged during a machine wash.
Do not mix light colored linen fabrics with deep dark colored fabrics in the same wash cycle. As far as possible cotton fabrics should not be cleaned with other fabrics.
Do not soak the cotton garments for a long time, timely washing is highly recommended. Prolonged soaking can result in fading of the fabric material.
You can tumble dry your cotton clothes or beddings, as long as you stick to low temperatures. It is important to not continue the drying cycle to much longer time. Over drying cotton will cause shrinkage of fabric. If the fabric dries out completely, it can become stiff and brittle as well. Instead, cotton fabrics should be left slightly damp, and allowed to finish drying on its own. Post washing, hang your garment on drying rack away from direct sunlight to finish off the drying process.
How to store cotton fabrics?
Store your cotton apparels in a cool, dry place; avoid plastic bags, cardboard boxes and cedar chests. Linen has inbuilt insect-repellant properties so you should have nothing to fear from moths or other nibbly creatures. When you take Cotton apparels out of storage, give it a good airing and wash if it needs a bit of a refresh.
How to remove stains from cotton clothes?
If there are visible stains on your cotton fabric, pretreat the area with club soda. You can also use high quality enzyme based stain remover. Prewet the affected fabric area with cold water, and rub it gently with the stain remover, soak it for 3-5 mins and wash the area in running cold water.
How to iron cotton clothes?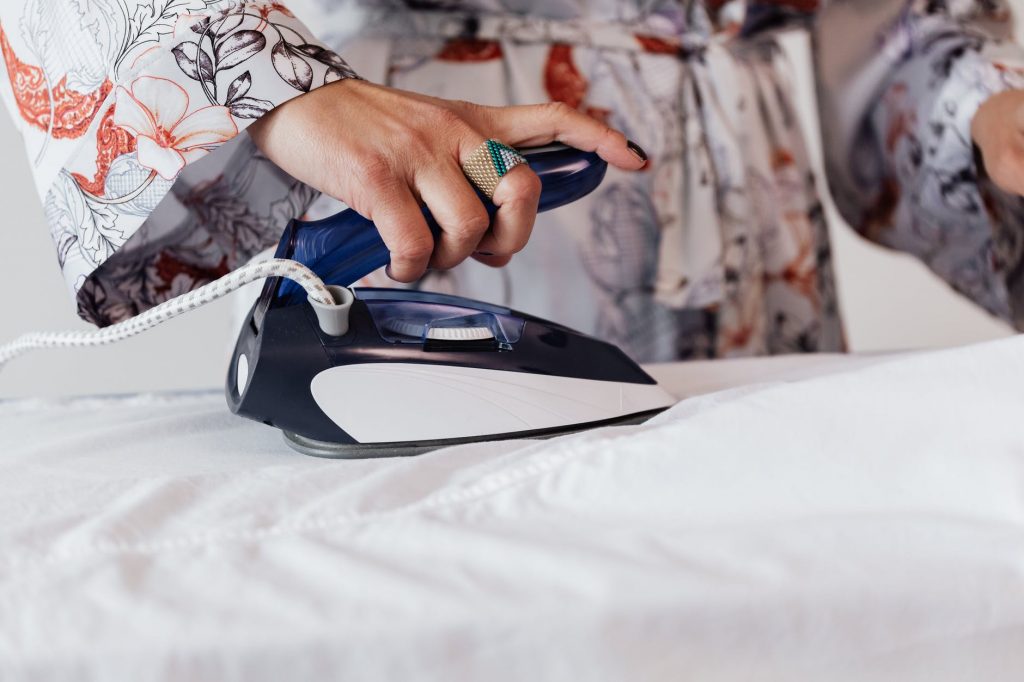 Refer to garment or fabric care label to know what iron temperature setting is safe. An ideal way for ironing cotton clothing involves moisture or steam. Set your iron on the linen/cotton setting and iron while the garment is still damp. The heat from the iron will dry the fabric and remove wrinkles more effectively. If your garment is complete dry, sprinkle water on the fabric material while ironing or use a steam iron.