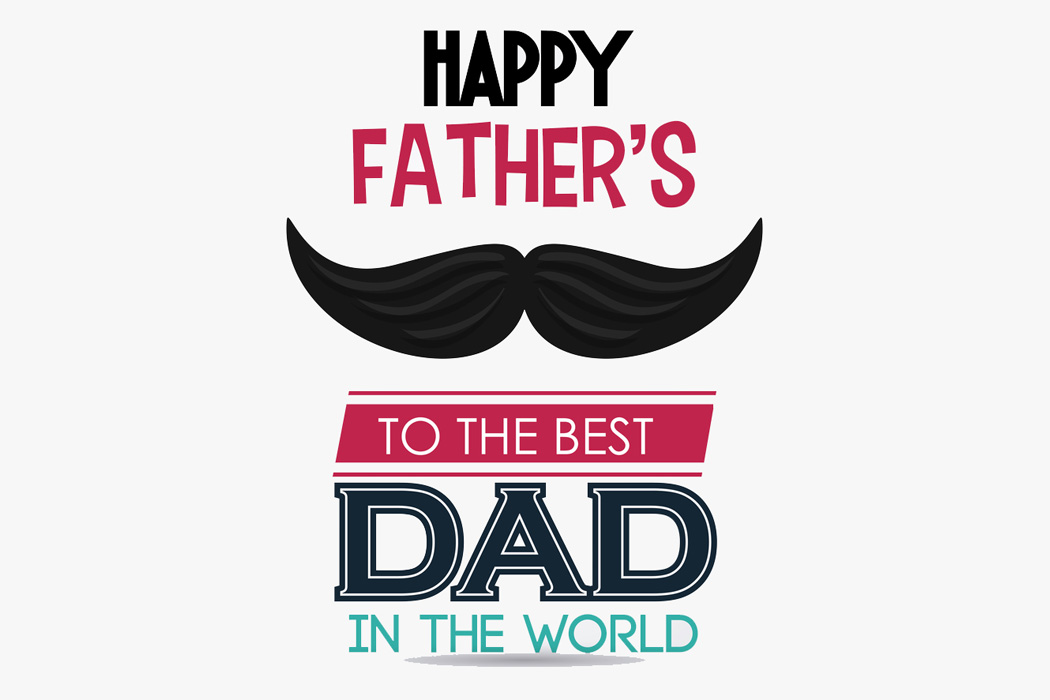 Father's Day celebration is honoring fathers, appreciating fatherhood and paternal bonds with an opportunity to show your Dad how much you love and care. It is a day to make some lasting family memories that he will cherish for years to come. If you are looking for some fun filled ways to celebrate Father's Day this year, you're not alone. Here are some best ways to celebrate quality moments with your dad on his special Day.
OUTDOOR ACTIVITY IDEAS
Some outdoor activities you can easily plan to make Father's Day special for your Dad are:
Embrace an outdoor adventure
A walk in the park or hiking at a nearby mountain, going for a bike ride are some ideal outdoor activities to go for. Enjoy some good quality time with your Dad without any distractions at home or from office. Your Dad will love to have a little adventure with you.
Surprise your Dad by planning a picnic to a spot at a local park. Have a fun filled family meal in lap of Nature, beneath a tree or by the riverside. Pack the picnic basket with all the goodies and Dad's favorite meal. Don't forget to capture and record happy moments on camera! Your Dad will love to have some good sandwiches, sunshine and his favorite people around him.
Go for a dinner with the family at your Dad's favorite restaurant. Make your reservations for the evening and celebrate Father's Day with great meals. Order his favorite dish and relish the joy of dining together with the SuperHero of your life.
Celebrate Father's Day by taking him out for a movie. Book tickets well in advance and enjoy great time with your Dad!
Bowling is a great fun filled activity for all the active, sporty Dad's in the world. This family activity is perfect for all ages, irrespective of the weather. For toddlers, set up pins in your backyard and use foam ball. It is one great activity to spend good time with your Dad!
Plan a weekend road trip to a national park or nearby hill station or to visit other family members. Make Father's Day a special event by giving your Dad beautiful memories of weekend road trip.
Head to water or amusement park
Go to a water park or amusement park. Let your Dad choose the park theme and be ready to make amazing memories together.
Camping is great fun! Go for a family adventure by driving to a camping site. Exploring and bonding will be a key to this camping trip. Treat your Dad to a great outdoor adventure by setting up a tent, roasting and grilling meals, reading books, listening to music and do a little stargazing.
Plan a family reunion on a Father's Day. Try cooking special barbecue recipes and make the event extra memorable for family by relaxing on the couch watching movie together. This is one fun filled way to bring everyone together and make your father super happy!
Plan a visit to religious place
If your Father is a religious and pious man, take him to religious place such as temple, church or mosque! And spend some good time with him with the activities he loves to do.
INDOOR ACTIVITY IDEAS
Some indoor activities that you can plan out for Father's Day celebrations are:
Pick a selection of movies and watch it with your Dad. Have a great family time together. Don't forget to grab some popcorn, pizza and coke!
Make a Father's Day craft
Make a beautiful handmade craft item for your Dad this Father's Day. You can include Dad in the process of making his Father's Day Craft. Try make him a beautiful wall art with father's day quote or a photo frame with a family picture, you can make a bunch of handcrafted items by yourself that will give a special touch of affection and care to your Dad.
If you are a family of artists and musicians. Invite everyone in the family to honor Dad with their own unique performance. Sing a song, play a musical instrument, read out a poem, make a dance step for him or perform a skit (with costumes) for him to enjoy. Make him feel the superstar of the day!
Make a healthy Father's day brunch
Make him an ultimate mouthwatering brunch that he would love to have. Surprise him with a treat on his bed. Take a selfie and make a picture frame of it and hung it on his bedroom wall!
Watch a baseball, soccer or cricket game together. You can either buy him tickets or watch it on TV together. Encourage your Dad to invite group of his friends to watch the game together. Prepare some good snacks for the whole gang and capture the joyful moments on camera!
Celebrate with Father's Day gift
Make father's day special by celebrating with a gift such as tie, leather wallet, sports gear, electronic gadgets and things that he loves to have in his wardrobe.
LONG DISTANCE FATHER'S DAY CELEBRATIONS
As they say, distances don't matter for the people you love. If you are living in a different city or different country, of course you will miss his presence, but you can make his day special by sending him a nice handmade card, talking to him on phone, have a video chat with him and let him know how much you love and miss him, create a short family video of all the happy moments of your life with him, or send him a lovely gift. In fact, make it a regular habit to chat with him, make him realize he is not alone but you have him in your thoughts and have utmost care for him.
Celebrate Father's Day with Charitable Gifts
This Father's Day make your Dad feel proud. Surprise your Dad by offering charitable gifts such as sponsoring a food kit meal to underprivileged children, donation for animal welfare, school supplies for children in underdeveloped countries, charity for old age care. Explore many unique ideas that can change the world for good through his participation. Your Dad would absolutely love your thoughtful idea with a charitable gift given in his name. Charitable gifts under Dad's name can also be given as a token of love, respect and gratitude for those who miss their Dad's and whose Dad's are in Heaven.
HOW TO HONOR A DECEASED FATHER
Do a charity in his name.
Lit a candle or earthen lamp near his photo and have a moment of silence.
Visit his favorite place.
Cook his favorite dish.
Look at his photographs, albums and diaries.
Visit a temple, church or place of worship.
Do his favorite thing or hobby.
Write a poem or a letter for Dad.
Regardless of which activity you choose, the most important thing about Father's Day is focus on your Dad, and celebrate his life. Thank him for all his love and encouragement for shaping your life and guiding you through life's toughest challenges, for being by your side in thick and thin, for preparing you to face the world.
And lastly do remember, you can celebrate Father's Day not just today, but whole year through!