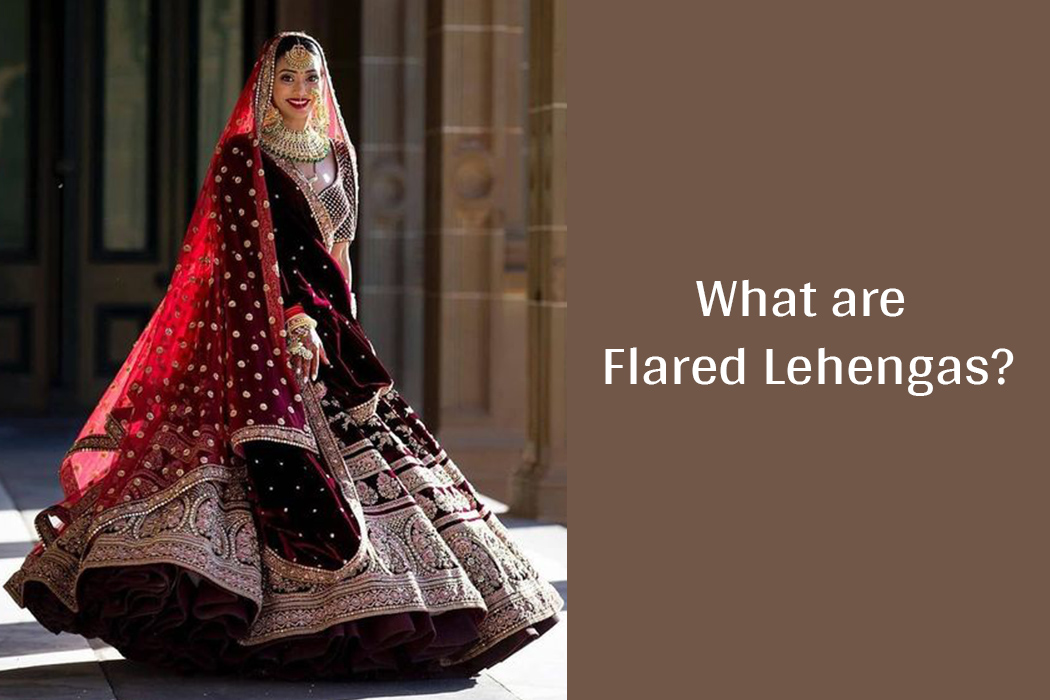 Flared lehengas also known as circular lehengas are one of the most conventional feminine outfits crafted to give a stellar appearance to the wearer. While the choices are infinite, a Lehenga with a humongous flare is the most favorite pick of the millennial bride. It has a circular hem that flows down with a broader flare. Flared lehengas come in many design patterns such as layered full flare lehenga, sequin embellished lehenga, full flared mirror work lehenga, full flared banarasi lehenga, chikankari lucknowi lehenga. Do you know what gives lehenga it's flare? It is do with number of Kalis, a full flare lehenga can have as many as 24 kalis . The number of kalis depend on the type of fabric, your waist size and how heavy the lehenga is. The lighter the skirt, and the narrower the waist, the more kalis you can have.
How to choose the right lehenga based on your body type:
For starters, there is an online calculator that helps you determine your body shape for choosing the right type of targeted outfits. Just feed in your bust, waist and hip size and Voila! You get to know your body type. For the ease of understanding, have a look at the infographic to check what lehenga styles would suit your body type.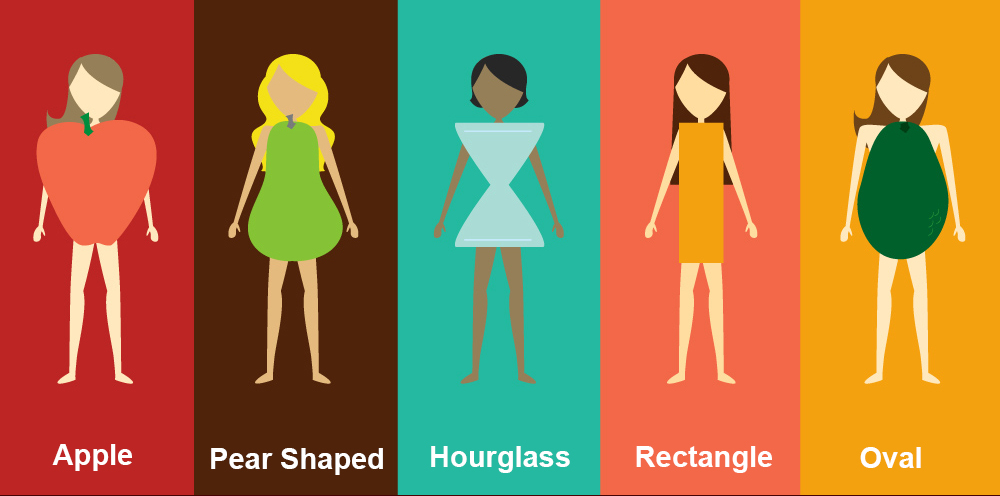 Ideal for Body Type: Pear shaped, Hour-glass, Apple Shaped, Rectangle Shaped
Choli Types: Short cholis with intricate delicate design and neckline, boat shape blouse neckline is trendy for partywear lehengas
Range of Fabrics: Silk, Velvet, Jacquard, Georgette, New Silk, Chiffon, Cotton, Banarasi Silk
Special Features: Broad and beautiful flares add great volume to give stunning look
Fabric Care: Dry Clean only
Check out few more flared lehenga designs here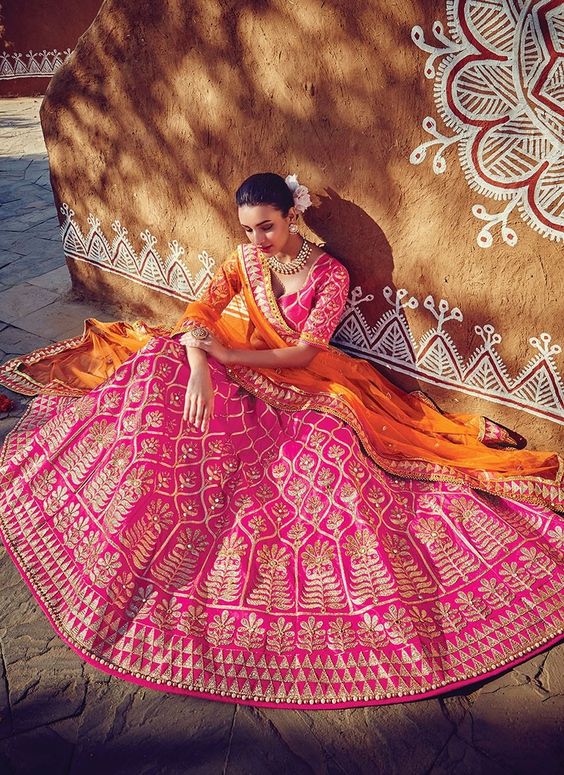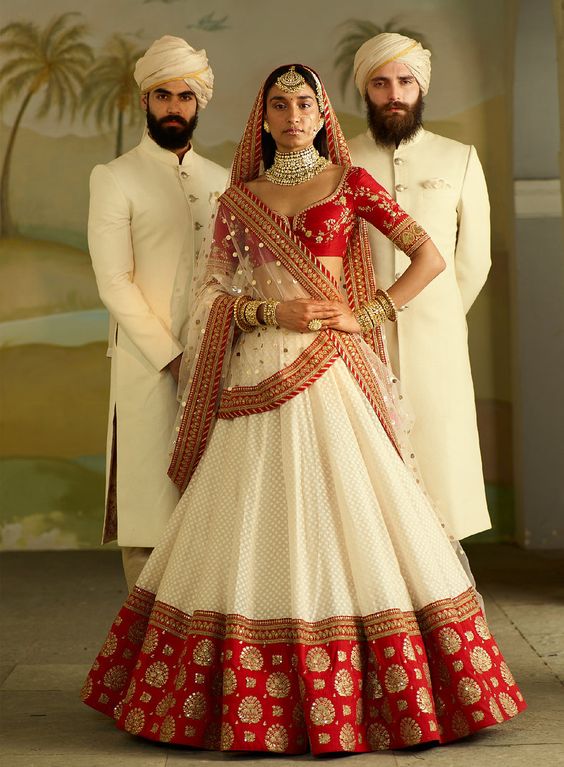 Drop a comment and let us know which type of circular lehenga did you like the most? Do subscribe for interesting trending posts on ethnic wear styles.