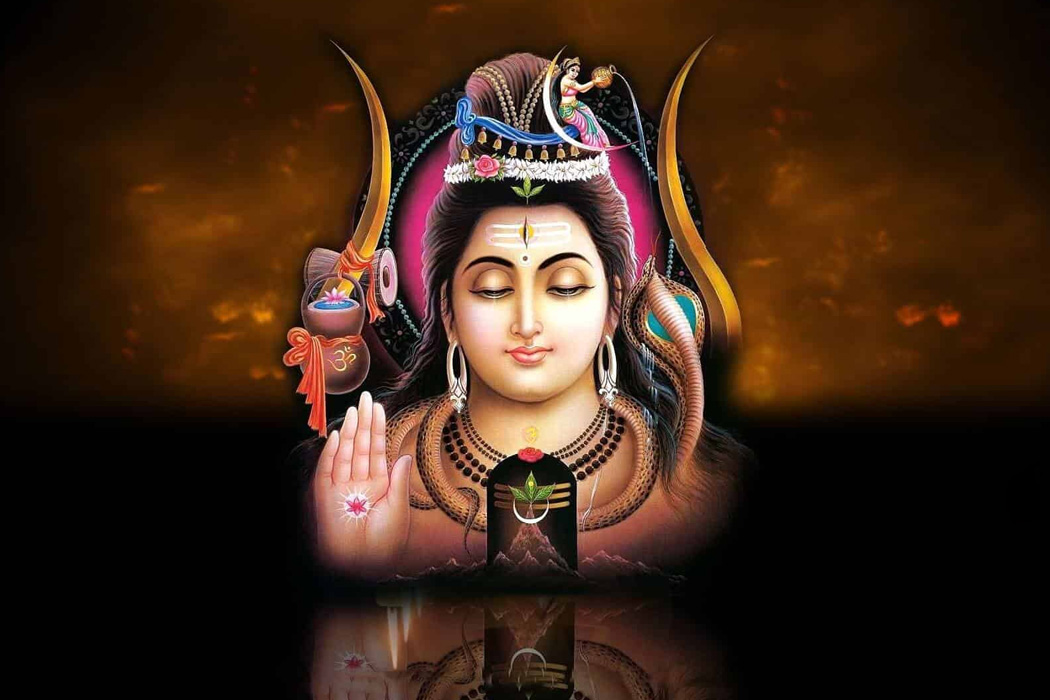 Shravan Maas or Sawan Maas (Maas means month) is an auspicious month in Hindu Calendar. It is the fifth month of Hindu Calendar and is revered as one of the holiest months dedicated to the worship of Hindu Trinity God – Lord Shiva. According to Vedic astrology, when the Sun enters zodiac Leo, Shravan Maas is said to set in. According to Lunar calendar, Shravan sets in on the Full Moon Day. On the full moon day (Purnima or Punam), the sky is under the celestial sovereignty of Shravan Nakshatra (A Nakshatra refers to a given constellation of stars or a group of stars arranged in a particular fashion; Shravan is the most auspicious Nakshatra of all the 27 Nakshatras in Vedic astrology) and hence the Holy Month is called Shravan Month or Sawan Month.
Significance of Shravan Somwar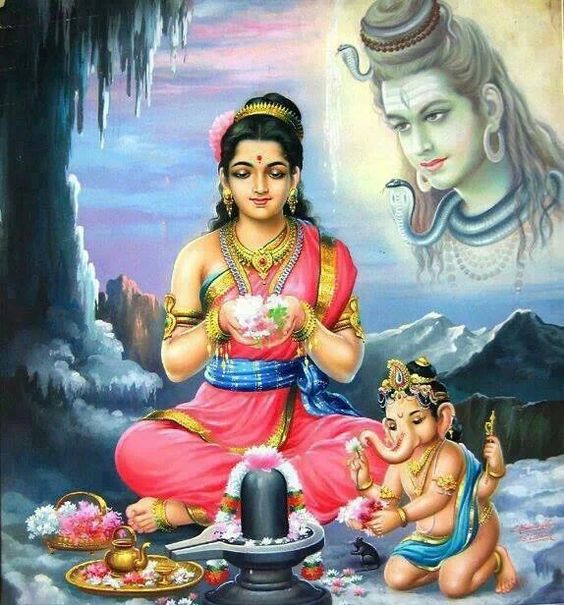 Shravan Month marks the beginning of festive season such as Nag Panchami, Varalakshmi Vrat, Raksha Bandhan and Krishna Janmashtami. Prayers and rituals are performed during the holy month of Shravan to please the benevolent Hindu God- Shiv Shambhu. Devotees flock the temples with puja thalis, and observe a month long fast in worship of Lord Shiva. Every Monday during this auspicious month is known as Shravan Somwar. Devotees observe spiritual practice by rising before the Sunrise, clean the house, take bath, sprinkle Ganga jal to purify home and perform the Puja. Lord Shiva is worshiped with His entire family – Goddess Parvati, Lord Kartikeya, Lord Ganesha, Nandi Deva and Nag Deva, While performing puja, devotee offer Bel patra leaves, sugar, ghee, honey, milk, curd, holy water, panchamrit, sandalwood, lotus, datura, diya and flowers to Shiv Linga (a symbolic form of Lord Shiva) which is bathed in Holy water throughout the day. At the Shiva Shrines, the devotees indulge in singing bhajans and kirtans, some observe a day long fast. By now, most of you would be curious to know the significance of Shravan Somwar, isn't it? Shravan Somvar Vrat (Vrat meaning Fast) is considered to be of great importance to Shiva devotees. Some devotees observe fast for entire month, while others fast on every Monday of the month. Some ladies observe fast for 16 Mondays known as Solah Somvar Vrat (meaning 16 Mondays Fast). According to Puranas, Goddess Parvati, Consort of Lord Shiva observed Solah Somvar Fasts to fulfill her desire to marry Lord Shiva, hence unmarried girls observe the Solah Samvar Vrat with a desire that on completion of fasts, Lord Shiva will reward them with a blessing to get married to a good husband or husband of their choice. Men and Women both observe fast during this sacred month, as it is a strongly believed that observing fast in the Month of Shravan will bring in the desired results. And that Lord Shiva will bless His devotees, with good health, protection from evil, remove all obstacles and grant success. Devotees follow all the rituals and prayers very religiously and devote their time in Shiv bhakti during the Shravan Maas. A sense of festive fervor filled with divinity and purity can be felt in Shiva temples all across India during this time of the year. Lord Shiva is Omnipresent, and this is strongly felt in all the galis, and nukkads of the busy cities celebrating the sacred month of Bholenath- Shiv Shambhu. Devotees chant the Shiva Mool Mantra "Om Namah Shivaya" and "Har Har Mahadev" with great zeal and enthusiasm, one can feel goose bumps with the connotation of the word "Om" – the mystic celestial word, the sound of cosmic spheres. The whole cosmos is charged with Shiva Tattvas (Shiva elements). And beautifully so, the whole ambience is filled with spiritual ecstasy. So friends, take out time from your busy schedules and do visit the temples, to soak yourself in divinity and bliss.
What to eat in Shravan Somvar Vrat?
Shravan Somvar is most widely observed fast throughout India, as Lord Shiva is worshiped in many cultures. As per the Hindu traditions, fast should be observed in Sattvic (Purity) way, which means abstaining from all foods and beverages that are Tamasic (Darkness or Inertia) or Rajasic (Activity, Passion, Process of Change) in nature.
One should eat only vegetarian food. Some people eat fresh fruits, fresh veggies, meals made with sabudana (sago) and sendha namak, milk and milk products like curd, buttermilk during the fast. Sabudana Khichadi and Sabudana Vada are most preferred dishes of all. Samo rice also called Varai, Bhagar, Mordhan, Moriyo, Kodri, Samvat or Samak Chawal is another upvas (fast) dish of choice. Some devotees eat just one meal a day. One important thing to remember is that it is essential to avoid foods prepared with onion and garlic. Don't forget to keep yourself hydrated by drinking water.
Friends, wish you all Happy Shravan month. If you liked reading it, do share it with your family, friends and stay tuned to know more on why we celebrate Shravan month and the significance of Shiv Linga in my subsequent blogs. Soak your senses in devotion of The Supreme Adiyogi (Mahadeva) in this holy month of Shravan.
Om Namah Shivaya.